Links to Attractions
Low Kirkbride is conveniently situated in the heart of Nithsdale, ideal for exploring Dumfries & Galloway. For a pleasant day out there are many scenic drives north, south, east and west.
Round the Solway Coast is always beautiful, passing through New Abbey, where we find Sweetheart Abbey. Abbey Cottage is a delightful place to stop for a cup or a bite to eat. On south from New Abbey is Kirkbean and John Paul Jones Cottage; where the founder of the American Navy was born. You can catch a fish at the Kirkhouse Fishery in Kirkbean itself.
Historic Drumlanrig Castle, home of the Duke of Buccleuch, has forest trails, scenic gardens and an adventure playground for children www.drumlanrig.com.
We are ten miles from Dumfries, famous for Robert Burns, and the Globe Inn is well worth visiting. In Dumfries and the surrounding area there are many Museums.
Another lovely drive is to Castle Douglas and Gatehouse of Fleet, where we find Cream O' Galloway famous for ice cream and nature trails www.creamogalloway.co.uk.
North from Low Kirkbride is Scotland's highest village at Wanlockhead, with its world-famous Lead Mining Museum www.leadminingmuseum.co.uk.
Did you enjoy your stay, or have any comments? Please feel free to visit us on tripadvisor.com.
Dumfries and Galloway is a diverse area with many attractions, too numerous to mention here. For further activities and information see Dalbeattie Domain
Low Kirkbride is listed on myfamilybreak.com - A family holiday index.
Barnsoul Farm - Archie Wight www.barnsoulfarm.co.uk
Galloway Activity Centre - Kieran www.lochken.co.uk
Marthown of Mabie - Pam Hazelhurst www.marthrownofmabie.com
Dalton Pottery Art Cafe www.daltonpottery.co.uk
Ellisland Farm www.ellislandfarm.co.uk
Barstobrick www.barstobrick.co.uk
Mabie Farm Park www.mabiefarmpark.co.uk
Dumfries and County Golf Club www.thecounty.org.uk
Walter Glendinning and Son www.glenhire.demon.co.uk
Catstrand www.catstrand.com
Lochhill Equestrian and Trecking Centre www.lochhill.net
Bladnoch Distillery www.bladnoch.co.uk
The Lead Mining Museum www.leadminingmuseum.co.uk
Castle Kennedy Gardens www.castlekennedygardens.co.uk
Gem Rock Museum www.gemrock.net
The Post Horn www.posthorn.co.uk
Designs www.designsgallery.co.uk
Sulwath Brewery www.sulwathbrewers.co.uk
Criffel Coaches www.criffelcoaches.co.uk
Thomas Tosh www.thomastosh.com
Lucianne Lassalle www.luciannelassalle.eu
Wild Seasons works to promote nature-based and wildlife tourism in Dumfries & Galloway.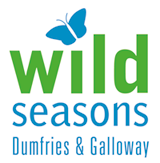 Also see our Self Catering Accommodation